Special Events & Celebrations
Pastor Todd's Retirement Celebration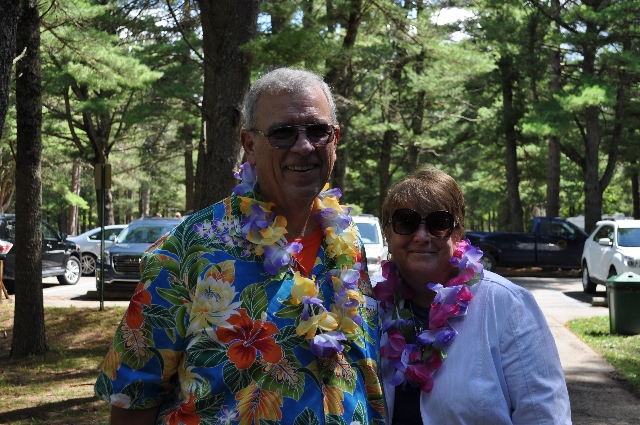 Pastor Todd has been the shepherd of our church family for six and a half years. He has been there for each of us when we have needed him and has brought us closer as a family than we ever thought possible. We gave Pastor a retirement party on August 21. Although we will miss him and his wife Rhonda, we are excited for him and the new chapter in his life. We wish them all the best!
David Paul Britton Performing at the AuSable River Festival July 30, 2016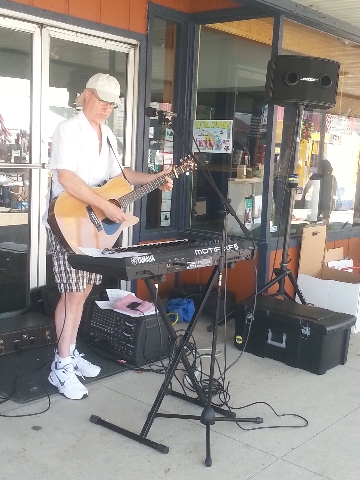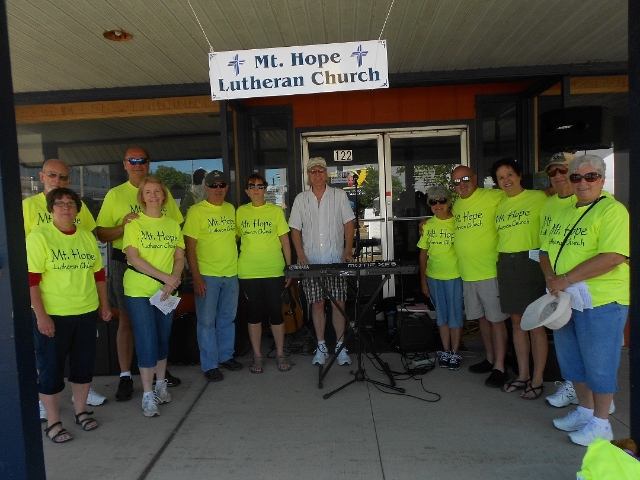 We invite singer and song writer David Paul Britton to perform for our community at the AuSable River Festival each summer and at our Festival of Trees in November.
Progressive Dinner in May